613 Hair Meaning: is it a Good Choice?
Oct 06,2023 | OhMyPretty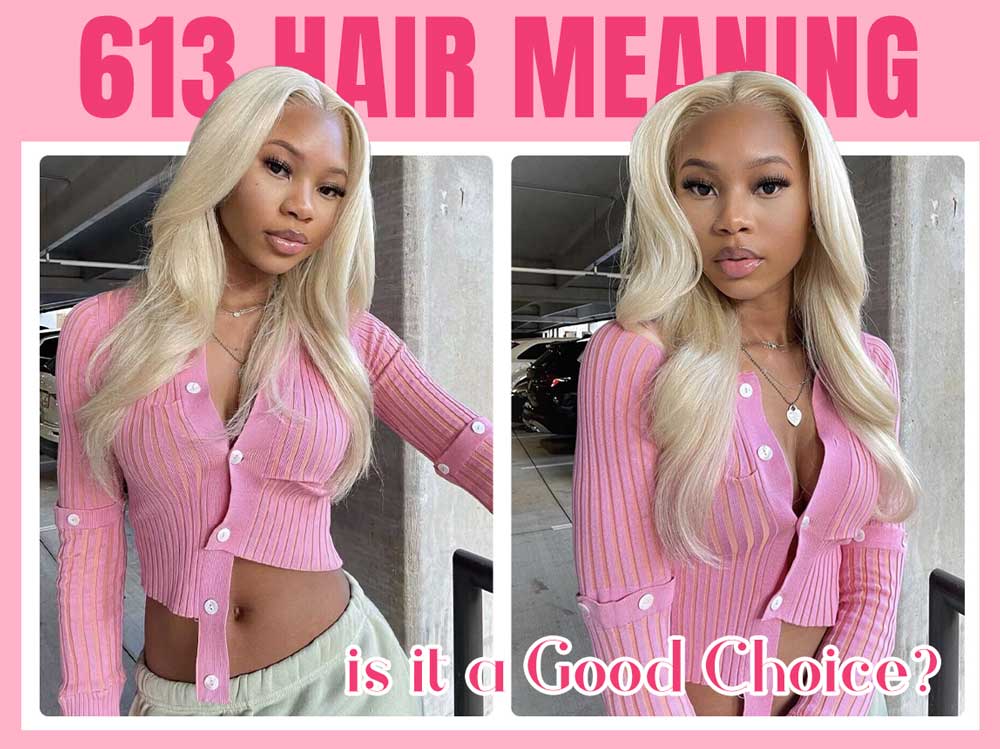 613 hair color wig is a colored wig that is golden in color, and we often call it blonde. It symbolizes enthusiasm, energy, and positivity, this is the meaning of 613 hair. Blonde wigs have become the first choice for girls for colored wigs, which is a sign of fashion and sex appeal.
What is 613 hair meaning
The meaning of 613 hair is the number of the color of the blonde wig, just as we use "99j" for Burgundy and "1b" for natural black, 613 is a color that in blonde.
A 613 hair wig is a blonde wig that comes in many different shades, such as 613 blonde, #27 honey blonde, 30 strawberry blonde, and so on.
What's the difference in hair color 27 and 613
The biggest difference between color 27 and color 613 is that color 27 is darker than color 613. Color 27 is honey-colored with a red tinge, and 613 is a golden color with no red or brown tinge.
They all belong to the gold color system, but the color presented by the different shades of color will also have a certain difference. If you want to know which color of wig you are suitable for, you can consider the shade of the color you want the wig to be, if you want the color to highlight a little bright, choose 613 hair color. If you want to choose a relatively low-key, a little bit of color, you can choose color 27.
Why choose 613 hair color wig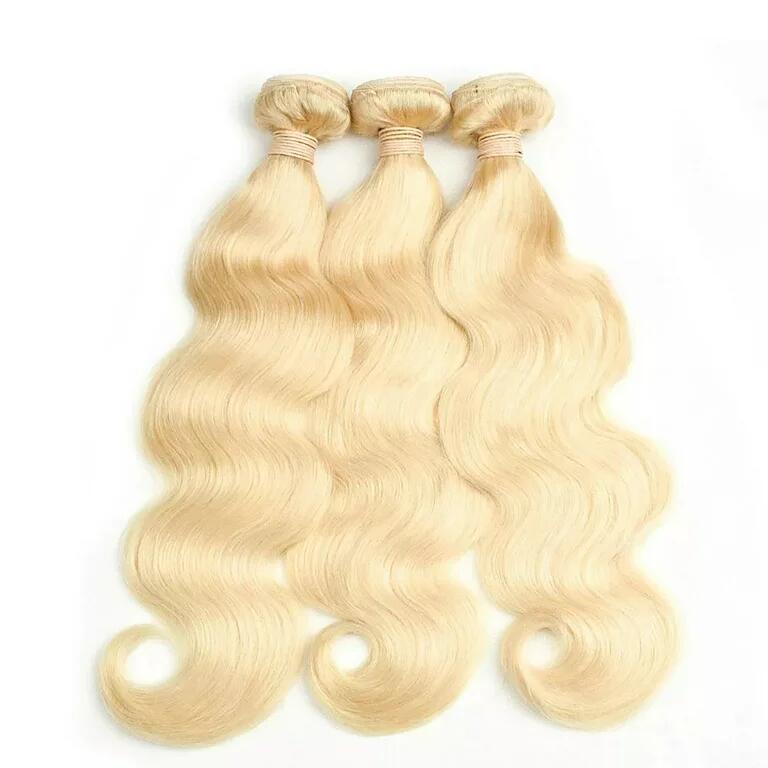 1. Quickly change your appearance
If you want to make some changes to your appearance the fastest way is to choose a colored wig, but among the colored wigs, the 613 wigs can be said to be the most popular wig for black girls, maybe you have a stereotype that only white skin is suitable for the essence, in fact, it is not the case, You can go to social media to see influencer wearing 613 wigs, even dark skin and warm skin people are very suitable for 613 wigs, as long as you choose a high-quality human hair, coupled with the right clothes and accessories.
2. In line with the trend of fashion
If you look carefully, you will find that hipsters, often like outstanding colors bright, and bright wig color, because it is easy to glance at, remember, if you are a girl who pursues fashion, then 613 wig is definitely a fashion item that must be tried.
3. Improve the complexion of the dark
A colored wig may make you look very healthy, a 613 wig definitely can help you improve the complexion of your perfect skin color, because it is very bright, if your skin tone is very dark, the bright hair color sets off, and your face will look particularly beautiful.
How to choose a high-quality 613 wig
The most important thing to choosing a good 613 wig is the hair and the production process of hair, be sure to choose high-quality, real food, the production process must be delicate and flawless. This can bring you the most perfect wearing experience.
A choice of high quality, real human natural hair, the meaning of real virgin hair is that all the hair is a collection of human hair that cannot be without any treatment. If you choose not virgin hair, it is likely to be after many ironings dry damaged yellow inferior hair.
The best wig-making technology to choose a good brand is undoubtedly the greatest guarantee for the final effect of hair. For example, in our

OhMyPretty wig

, all the hair is strictly screened and all the materials are made of the highest quality and most flawless hair treatment. In terms of hair treatment, we deserve to pre-cut lace, pre-pluck hairline, and the most advanced bleaching technology, which can make the wig wear perfectly on your head. It looks like it's growing out of your head.
Choose the color that suits you. For example, in blonde wigs, in fact, there are not only 613 colors but also 27 colors, 30 colors, and so on. You can choose according to your daily habits, if you want to choose a light color, choose color 613, if you want to choose a slightly darker and more low-key color, you can choose a color 27. If you want to choose a color with a red tone, choose color 30.
Best 613 hair color wigs in OhMyPretty Wig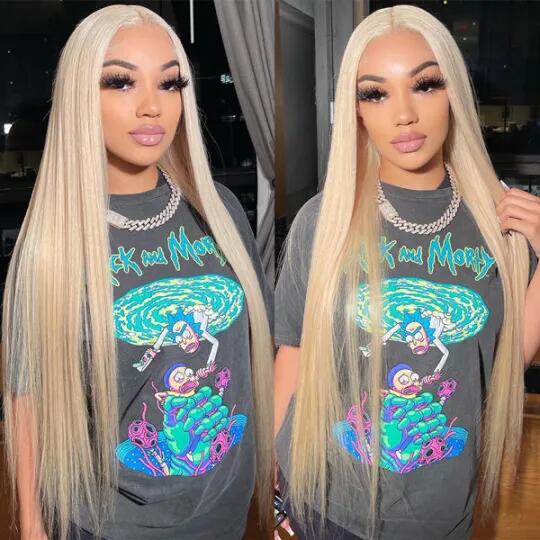 This is a stylish and cute hairstyle for ladies who want to try new things and be bold. This is a very layered hairstyle, this shape of hair is suitable for everyone, many people love this look, stylish and trendy. It looks good all year round. In spring and summer, your hair will look shiny and beachy; In the fall and winter, blonde hair will bathe you in the sun.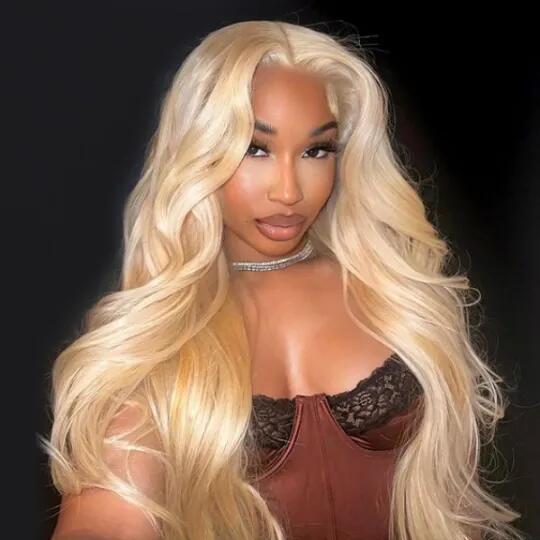 This is a beautiful, delicate blonde hairstyle with small waves. There are slight waves. This is a gorgeous hair idea with a retro charm! This style has more volume and a beachy feel. The combination of dark colors and gold makes you look more natural and sunnier, making you look beautiful all year round.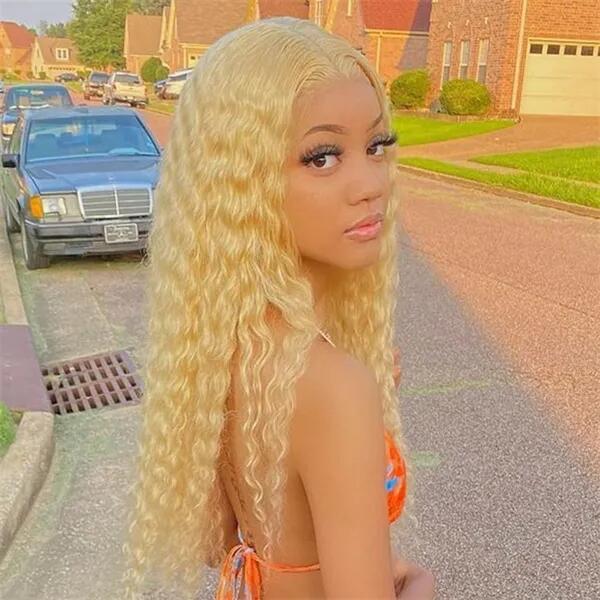 Are you probably tired of the same hairstyle? Then try this trendy hairstyle. The hair is very layered, this style is designed to feel wavy, bright gold like the beach, this hair is gorgeous gold, bringing a warm and cool feeling. This is a fashion look for anyone!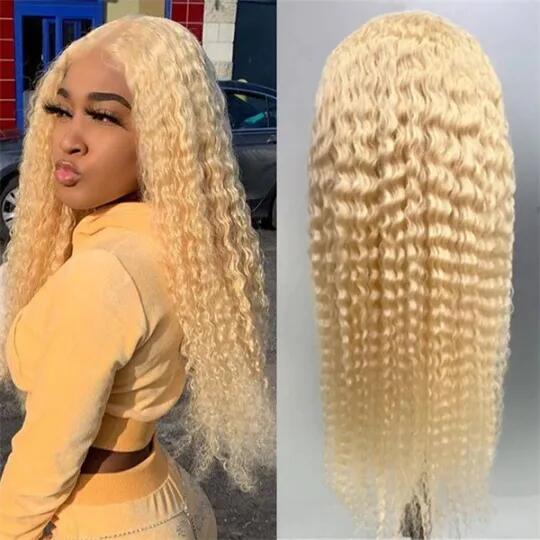 This is a bold, edgy, modern hairstyle. The golden waves are very beautiful and make you shine even more in the crowd! This is a modern and gorgeous hairstyle that is perfect for ladies looking for a new look. This hairstyle looks simple but stylish and chic to make you look amazing no matter what the occasion.
---
Final words
613 hair meaning is a kind of colorful wig with a very natural blonde color. It can help you create a fashionable shape and help you create a different atmosphere. If you are already attracted to it, go quickly to pick one that suits you.
Reading recommendations
■ Wig Color Ideas: How to Create Enchanting Hairstyles
Comment