Best Wigs for Daily
Mar 25,2023 | OhMyPretty
Nowadays, you will find that wigs are very popular, and wigs have become an indispensable part of our daily life. If you haven't tried it yet, maybe you also want to know if it is necessary to wear a wig, let's look together.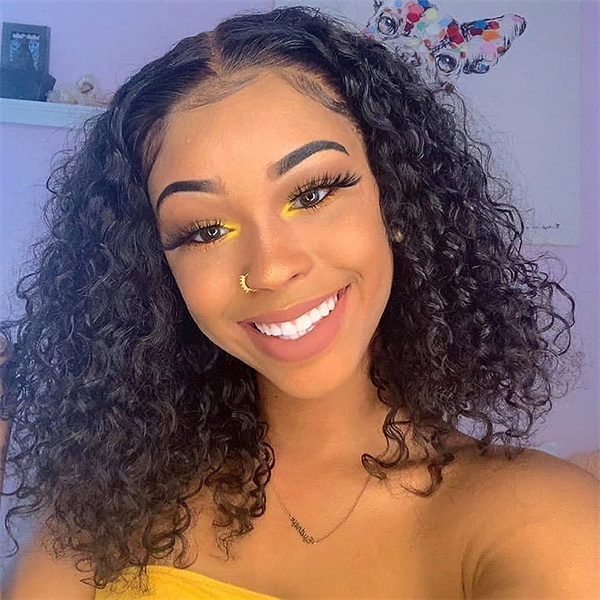 Contents
1.Why We Wear Wigs.

2.The Categories of Wigs

3.Length and Color

4.Other questions you might be interested

5.What type of wig is best for daily use?
1.Why We Wear Wigs.
The first reason must be wearing wigs can protect our natural hair. Do you still have the prejudice that wearing wigs can stimulate our scalp and hair follicles? But now there are healthier wigs for you to choose from. We can choose a glueless lace wig, which will bring you the most convenient and healthier experience. If you don't wear wigs, you can only hurt your hair when you want to change your hairstyle, your hair may be damaged by repeated perming, dyeing and bleaching, so you cannot keep your hair shine and healthy.
Another important reason is that wear wigs can meet our needs for changing hairstyles. If you want Bob wig, you only need to buy a Bob wig instead of cutting your hair. Our wigs are not synthetic hair but are handmade high-quality real natural human hair. You can make styles on the wig's hair, and repeated use the hair will not damage the hair gloss. The service life of a wig is generally one to two years. As long as you can care for the wigs properly, you don't often need to be replaced.
2.The Categories of Wigs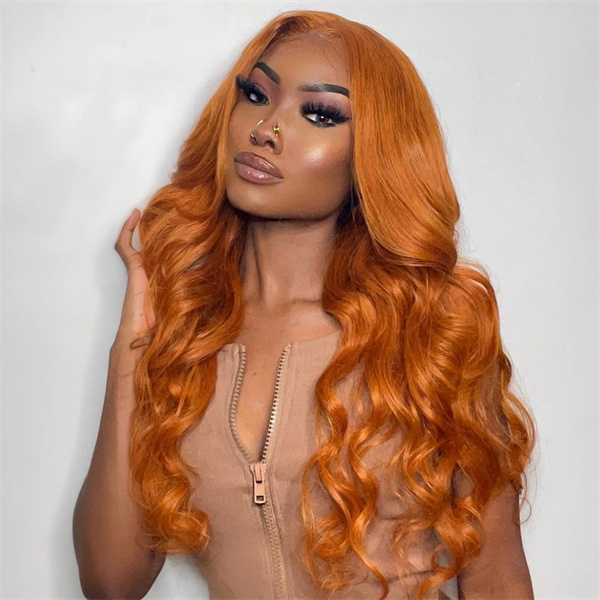 Glueless lace wigs
Just like its name, this wig does not require glue when we wear pre-cut lace and pre plucked with natural human hairline, each wig can ensure 180% density and you do not need to worry that the wig can't cover your real hair.
Bundle / Closure & Frontal
A wig is generally composed of a frontal and two bundles. When we use it, we need to sew them together and use glue to fix on the head. You can choose how to be parting on your closure, for example free part, middle part and three part, these are determined by yourself.
Machine made wigs
Bang wigs, U part wigs, Headband wigs are all machine made wigs. Although this wig is made of machines, you don't need to worry about whether it looks unrealistic. This wig does not have lace, but because the part of the hairline will be modified, such as bangs and hair bands, it does not seem to have a sense of disobedience.
3.Length and Color
If you like short hair with fashionable and sexy, you can choose Bobo head. The length of this hairstyle is generally 8, 10, 12, 14, 16 inch. Long hair style is generally 16 to 30 inch, and the length is generally double. This is the length that most people will choose. If you want a longer length, you can choose to customize.
About color, the most popular and the most people choose is Natural Black Color Hair (1B), Brown, Blond Color(613), Burgundy (99J), Ombre Color hair and Piano Color Hair. All wigs can choose two-color or multi-color.
4.Other questions you might be interested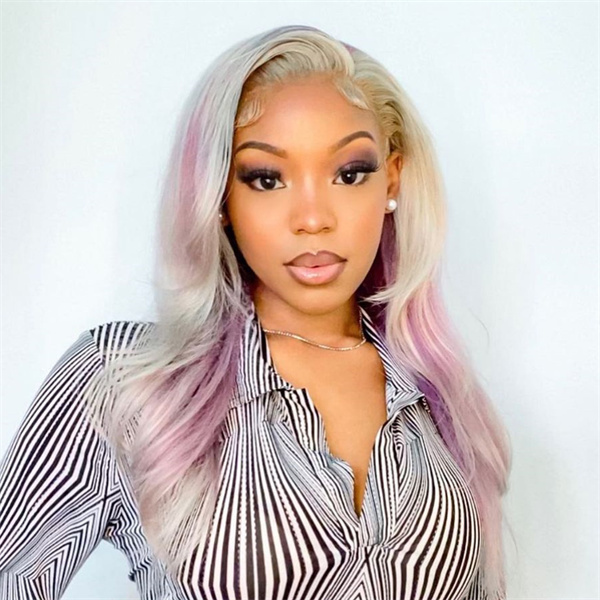 How to wear it
The glueless lace wig is relatively simple. First, you need to tie your natural hair to the top or tail of the head, and then use the hats prepared in advance to wrap your own hair. Ensure that your hair is not exposed and affects the overall effect of wig wearing. Then wear the wig on the head, coincide the wig's lace edge with your hairline, and adjust the elastic band inside the wigs to match the size of your head circumference.
How to care
You should use low PH moisturizing shampoo and conditioner to wash and care. Before washing, comb the hair gently. Not to dry up violently with a hair dryer to let the hair naturally air dry to ensure its smoothness. Don't dye your hair too frequently, love it like your own hair.
After wearing it, dredge it in time, wrap it in the hair net, and store it as much as possible to avoid vigorous friction.
Is the wig realistic?
All wigs are 100% real human hair, ensure 180% density and you don't have to worry about the problem that the wigs make you look sparse. We use the high-quality HD lace, realistic and fit your skin will.
5.What type of wig is best for daily use?
If you want to be more natural and more convenient, glueless lace wig will be your best choice. The most obvious advantage of this wig is that it does not require glue when wearing, cheap and easy to get. You can quickly complete the dress in the tight morning. The entire process of wearing the wig can be solved within 30 seconds. If you like more special and more styling wigs, you can also choose Bang wigs, headband wigs. There are many types of wigs, various styles and length and these wigs are all suitable for our daily wear.

Final words
The wig is a way to quickly replace the personal image, and there are various wig styles. You can bring this one today and change another one tomorrow. You can change whatever you like. However, if the wig is not correct, it will be embarrassing when it falls outside. Therefore, you need to learn to wear the wig correctly. Learn how to wear wigs and how to care for wigs is your first step before choosing a wig.
I sincerely recommend every girl with dryness hair try to wear wigs. Instead of going out to dye the hair for a long time, it is better to buy a wig directly! Simple and fast, and not hurt your own hair. You have also learned how to wear wigs and categories of wigs, go to the ohmyprettywig.com and choose what you like!
Comment