How Long is a 22 Inch Wig
Nov 01,2023 | OhMyPretty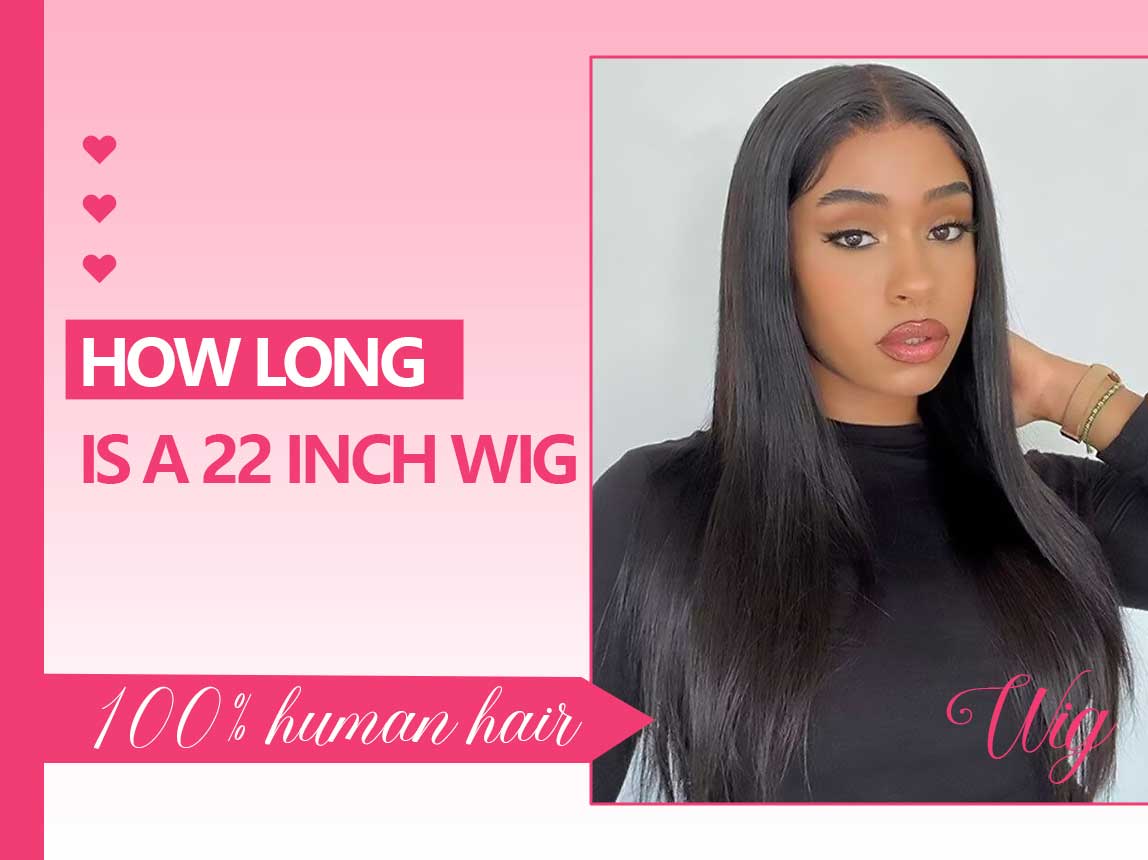 Do you also want to know the length of the wig? After all, this is a very important factor when we choose a wig. 22 inch wig is a length that many people choose, if you also want to buy a long hair wig, you can carefully understand the length of 22 inch wig.
How long is a 22 inch wig: 22 inch wig length guide
22 inch wig length is approximately 55.9 cm, it is a long hair style that can be extended to the waist or below the shoulders. The specific length of the wig needs to be determined according to the hair type you choose, and the length of 22inch wigs with different hair textures is different.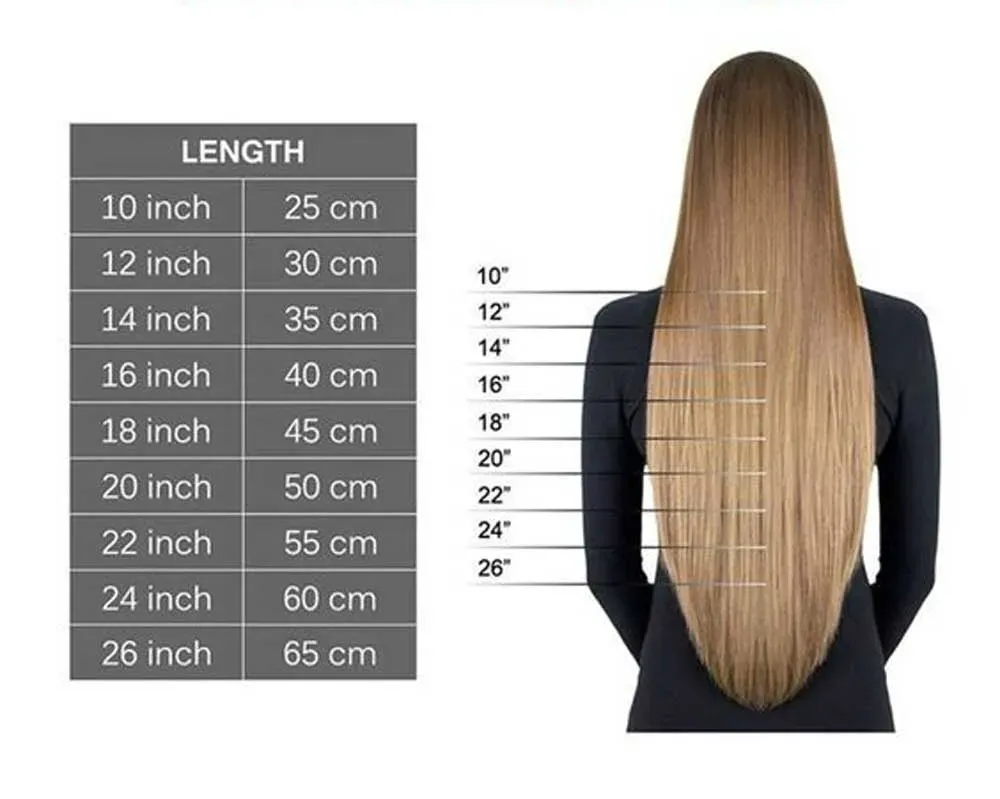 22 inch body wave length
The 22 inch body wave length is about 2 inches above the waist. This length is not super long hair, but a normal long hair. It is not long but also continuous length, very convenient to take care of.
The 22inch body wave is the most popular wig textures, and the size of the curl is one of the most extreme factors affecting the big wave hair. Generally speaking, for mature women, a larger wave effect will be more suitable. The larger the curvature, the more the shape of the curly hair can highlight the image of charm, for your soft and charming add a lot of color.
22 inch curly wig length
22 inch curly wig length is about 4 inches above the waist. Of all the wig types, the 22inch curly wig has the shortest length, because it shortens hair a lot for styling purposes.
The full perm is a stylish and glamorous style option that adds sweetness and elegance to your overall look. This hairstyle is suitable for all kinds of occasions, whether it is everyday life or special events, and will make you stand out from the crowd. This length of wig is just the right length for all kinds of daily activities and is very simple to take care of. Fluffy natural wavy hair, more can show the girl's intellectual elegant temperament. If you have less hair volume and are between the ages of 18 and 30, you can try this hair volume and youthful curls.
22 inch weave length
22 inch weave length is about 2 inches above the waist. This is the same length as the 22 inch body wave length. Because the hair has some simple wavy curls, the length of the 22inch hair will be shorter than the actual 22inch length.
The curl of this wavy curly hair shows a regular rhythm, and usually creates a larger arc of the bracket shape above the forehead, exposing the full forehead and delicate features, greatly improving the female spirit and internal temperament, so that women are beautiful. Wavy hair can also be created in different ways to create different images. If you have a strong aura, you can keep the regular and delicate big waves, and the cumbersome but atmospheric curly hair can easily enhance the female aura. On the contrary, if you are lively and sweet type, you may wish to disrupt the delicate wavy hair, so that the strands of curly hair are stacked together at will, creating a spontaneous messy but not yet detailed barring front wavy hair, smart.
22 inch straight wig length
The 22 inch straight wig length sits right at our waist and is a very long, waist-length hairstyle. If you want to buy a straight hair extra-long hair, 22 inch length is sufficient.
Black beautiful long straight hair casually down goddess style full, a waist long hair naturally straight fresh and elegant casually scattered down. The long, straight 22inch hair is perfect for a delicate face shape. Long hair black soft temperament full, a long hair soft flowing fairy full, do not add color hair to keep the natural black hair more beautiful. If you want to go for a 22inch straight cut, just imagine your long hair at waist length, which is the true length of the wig.
OhMyPretty Wig 22 inches hair wig customer reviews
22 inch straight glueless wig
22 inches 99J straight glueless lace wig
22 inch brown highlight straight glueless wig
22 inches body wave Reddish Brown color wig
Final words
All of our customer reviews are from real customers and their real feedback on wigs, you can clearly see the softness and silky texture of human wigs, if you want to own a wig, OhMyPretty 22 inch wig is a good choice.
Comment