Why choose a blonde lace front wig?
Apr 14,2023 | OhMyPretty
Blonde lace front wigs are a best choice for women, and as wigs become more popular, people can use them for their daily wear needs as well as to transform their appearance. A blonde wig is a great way to do this. And the benefits of having good hair without ruining your hair, definitely outweigh the costs.
What is a blonde lace front wig?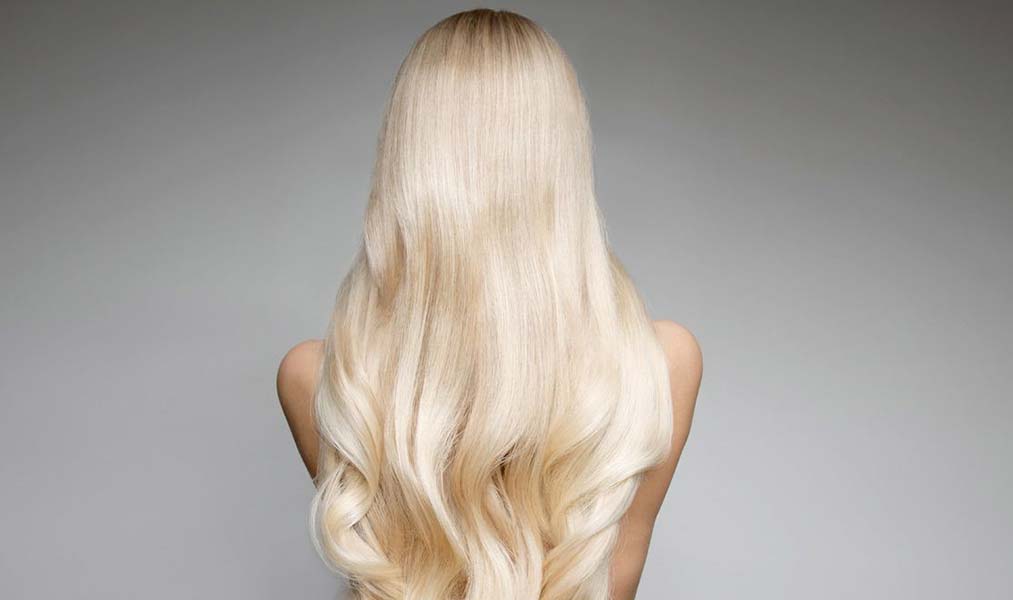 Lace front wig is the style most people choose when buying wigs, because it has the highest cost performance because it is good and cheap. As we all know, lace is the perfect material for a wig, because you can't find a wig more realistic than lace. This lace is very thin and invisible. The hair on top is completely artificial, and the cost of a wig made of lace is higher. So, the lace wig can solve this problem well, because not all parts of our wig can be exposed. Generally, we only need to ensure that the hairline and the parting are real, so the lace part is only distributed in the front part of the wig cap, and the back is connected with canvas material.
The benefits of blonde lace front wig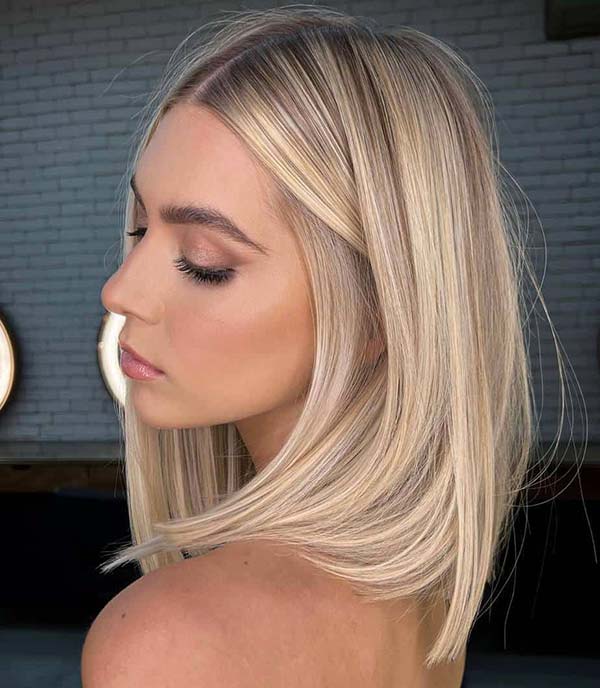 Various styles: If you're not satisfied with your everyday black hair, or want to change your makeup for a party, you can try this blonde wig, which will turn you into a superstar in an instant. If you don't have a wig, you may need to constantly bleach and dye your hair to change your look, which is not only hard on your scalp, but also takes a lot of time to do. If you choose to wear a wig, you can easily change your look anytime and anywhere. You can also use a curling iron to style directly onto the wig, which is very convenient
Blends in with your hairline well: Made of HD lace, it's thin and invisible, and you can barely see the difference when compared to your skin. HD Lace can be made almost completely invisible, and you don't have to worry about whether it will look unnatural. Your hairline is pre-plucked and you can trim it yourself if you're not satisfied.
Breathability and comfortable: As lace itself has a lot of holes; it plays a good role of breathable. We also use the best materials for the part of the canvas hair cap to ensure comfort and not stuffy. The internal clips are exquisite and will not cause you any discomfort when wearing them.
Durability and high-quality: Thin lace does not mean poor quality, on the contrary, we use the best materials to make wigs, in order to bring you the best experience. The wig material is very strong, will not easily hair loss, knots, breakage.
Authentic Look: Blonde wigs are an easy color to fake because they are inherently light and give a plastic texture. But that doesn't happen with our wigs. Our hair is made from all human hair, and then bleached and dyed. It has the same effect as our own hair dyeing, so it is very realistic and can give you the most natural effect.
General outfits with blonde wig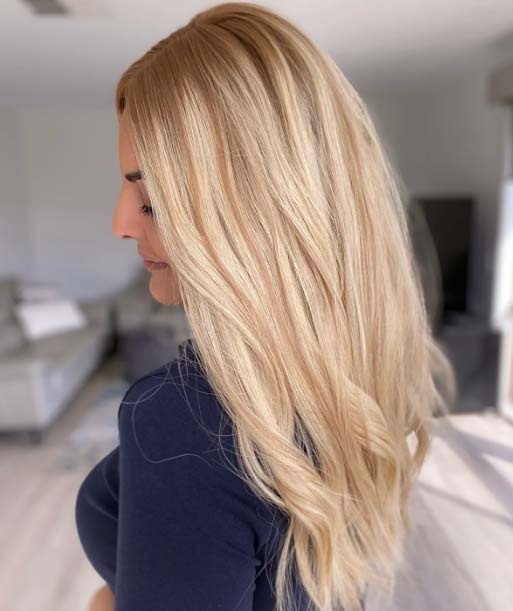 If you choose to wear a blonde wig, it's important to match your outfit and accessories, which can make your wig look bad. Blonde wigs tend to stand out, so your outfit should be as low-key as possible. You can wear silver accessories, such as earrings, necklaces, etc. but be sure not to wear gold, it will make you look incongruous and tacky. When it comes to clothing, choose colors that are distinguishable from gold as much as possible to avoid visual incongruity.
The length of blonde wig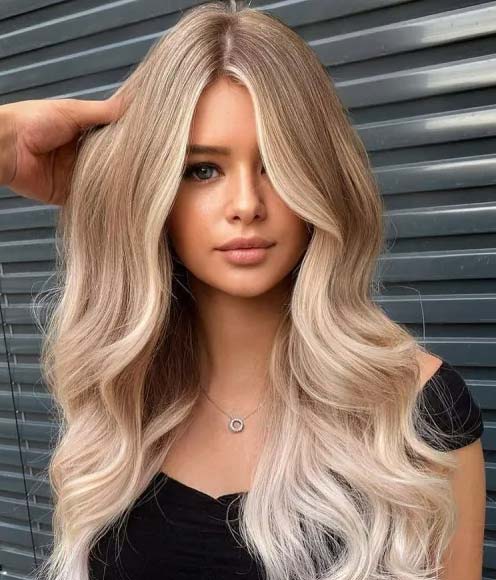 When choosing the length of the wig you need to decide on your preference and the effect you want the wig to achieve. If you're going for a trendy Bob, it's usually 10 to 16 inches long. If you want a sexy, flamboyant look, go for longer curls. If you want a gentle, cute effect, go for long, straight hair. Wig length is different, the price will have a certain difference, generally speaking, the longer the hair price will be more expensive. If you've always had short hair and can't resist the temptation to cut it, maybe you want to try a longer style, too? Invest in a wig to help you do that. Of course, if you've always had long hair, you can also buy a short hair wig and try to be a cool girl.
How to care blonde lace front wig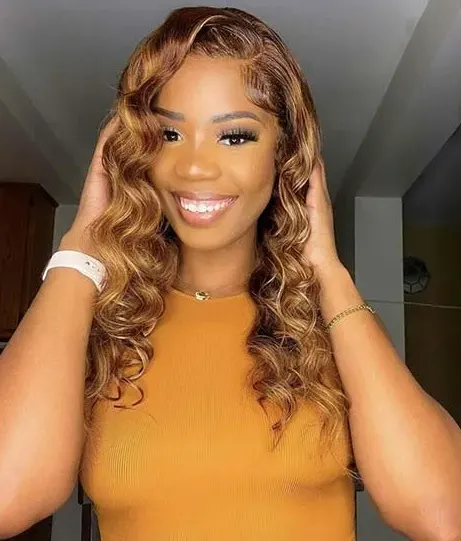 If you choose a black wig, then you can wash the wig as you normally would. But if your wig is blonde, you need to be a little careful when taking care of it. If you use general shampoo and conditioner may cause hair color fade faster, but also damage the texture of the wig. The frequency of cleaning should not be too much, one to two months cleaning can be. In addition to washing, daily care is also necessary. How you care for your wig will directly affect its lifespan. Wigs can be difficult to get rid of when they are badly knotted, as they are just like our natural hair and need regular care and manage. Otherwise, it's easy to get all kinds of hair damage, and the same goes for wigs.
How to get a lace front blonde wig?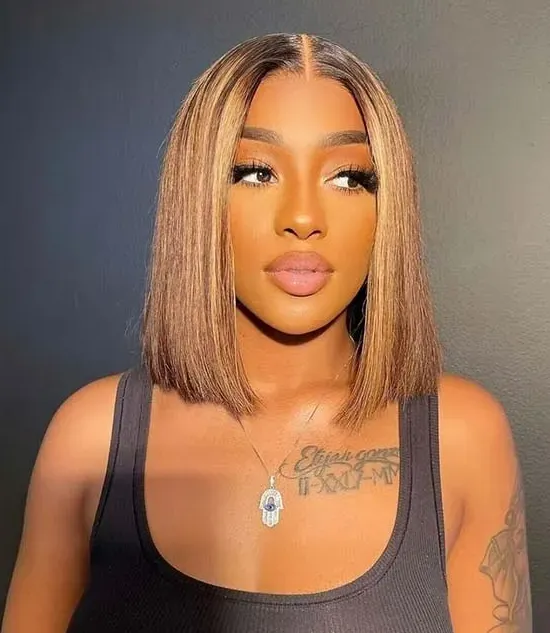 If you want a shiny blonde look, check out ohmypretty.com, where the best quality wigs at the lowest prices are guaranteed to make your shopping experience enjoyable. The lace wig is 100% human hair, to ensure smooth enough, the lace part is pre-plucked natural hairline, realistic and invisible, if you want the most convenient and the most realistic wig, welcome to try our glueless wig, which is the most popular product at present.
Final words
Why did we choose blonde lace front wig? Because it can easily meet your need to change the style, and there are many advantages. For example, it can be a variety of shapes, fit skin well, light and breathable, quality is also great. You can achieve a variety of outfits that make you unique, which is why most people like blonde wigs.
Comment