Wigs for Cancer Patients: 6 Things You Should Know
Nov 09,2023 | OhMyPretty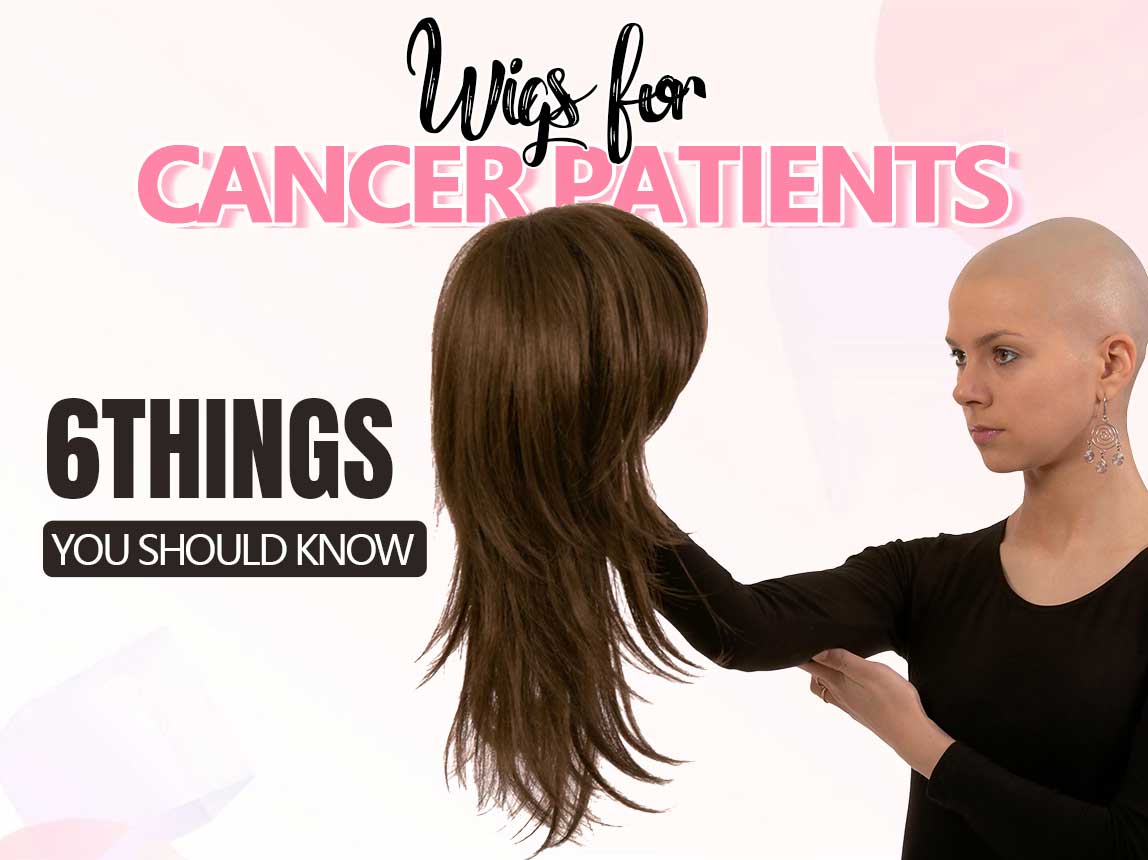 Because cancer patients need chemotherapy to treat the disease, hair will fall out very quickly, so wigs are also a necessity in the daily life of cancer patients. Wigs can help maintain the same appearance as healthy people, so as not to feel inferior inside or feel cramped and embarrassed in public
Why should cancer patients wear wigs
Cancer patients may need to wear a wig because treatments such as chemotherapy can cause hair loss. For many women, hair loss can have a negative impact on their image and self-confidence. Wearing a wig allows you to restore the appearance of your hair and improve your self-image and mental state. Wigs can help patients feel more confident and normal and get through this difficult stage of treatment.
What type of wig is best for cancer patient
Cancer patients can choose between human hair wig, synthetic wig, and medical grade wigs. Among them, cancer patients choose the most human hair wig, because it is the most cost-effective, the highest degree of truth is also the highest.
Human hair wig
Of all the types of human hair wigs, the wigs most suitable for cancer patients are glueless lace wigs. The wig does not need to be glued, and the effect is very natural. On the one hand, the body of cancer patients is relatively fragile, we can protect the scalp by wearing a non-adhesive wig to prevent glue from causing damage to our weakest parts; On the other hand, wear and go glueless wigs are easy to take off, and cancer patients need frequent chemotherapy, which can be easily dealt with without complicated install and taking off steps.
Synthetic wig
The advantage of synthetic hair is that it is cheap, and you can buy a synthetic hair for tens of dollars. But its fatal disadvantage is not true, wearing on the head will appear very false, let a person see that you are wearing a wig.
Medical grade wigs
Medical grade wigs are the most suitable wig for cancer patients, but because it is medical grade, so the price is very high, to pursue the maximum cost performance, most cancer patients will choose human hair wigs.
Where to purchase wigs for cancer patients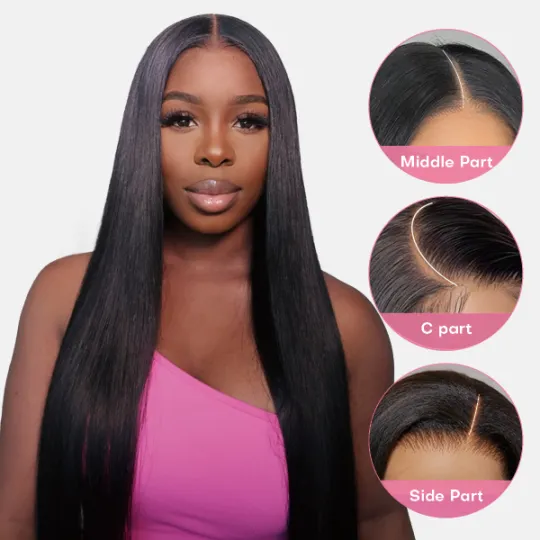 Now online shopping is very convenient, you can buy the wig you need online. And there are many good quality and affordable wig brands, such as OhMyPretty Wig. You can browse the effect of models wearing real hair wigs through the product details page, as well as some real comments from consumers, to choose your favorite wig.
How much is a good wig for cancer patients
It will cost about $100 to $300 if you want to buy a normal natural color human hair wig. Different wig prices are determined by the color, texture, shape, length, and other factors you choose. If you want to buy a basic Bob wig, it's only $100. If you want to add some styling, choose a different hair color, and a larger lace area, the price of an extra-long hair wig can be higher than $300.
Human hair vs synthetic wig, which one is better for cancer patients
Human hair wigs are more suitable for cancer patients. But whether you need to choose real hair or synthetic hair depends on the effect you want to achieve, budget, needs and other factors.
The authenticity of the wig
- Human hair wig: The authenticity of human hair wigs can reach more than 90%. Human hair is made from the untreated hair of a real person and has a very high degree of smoothness and gloss. The wearing effect is not very different from your own hair, and after countless technical improvements, the hairline has been done to the greatest extent close to the human scalp.
- Synthetic wig: Synthetic hair is artificially made from artificial materials and cannot possibly achieve the smoothness and silky smoothness of real hair. Overall, it looks very messy, dry, plastic, and very easy to chafe, basically disposable goods.
The price of the wig
- Human hair wig: Human hair wigs with natural hair colors are about $100 to $300, but they can last up to two to three years and can help you achieve realistic results. Therefore, it is the most cost-effective wig.
- Synthetic wig: Synthetic hair costs tens of dollars. But it may last only a week. After a week, you will find that it is knotted and entangled and difficult to use again.
The durability of the wig
- Human hair wig: Human hair wigs are more durable than synthetic wigs. If properly cared for, a high-quality human hair wig can last a year or more.
- Synthetic wig: Synthetic wigs, on the other hand, have a shorter lifespan and may need to be changed more frequently.
Best human hair wigs for cancer patients near me
1. Glueless Straight Wear Go 6x4 HD Lace Wig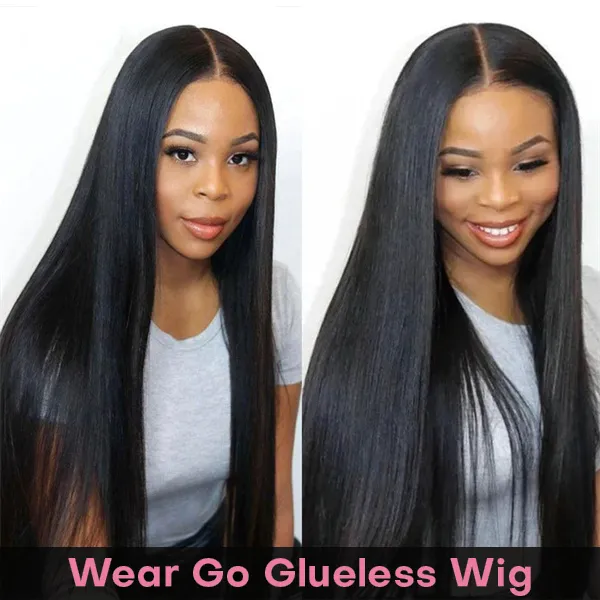 2. Glueless Water Wave Wear Go 6X4 HD Lace Wig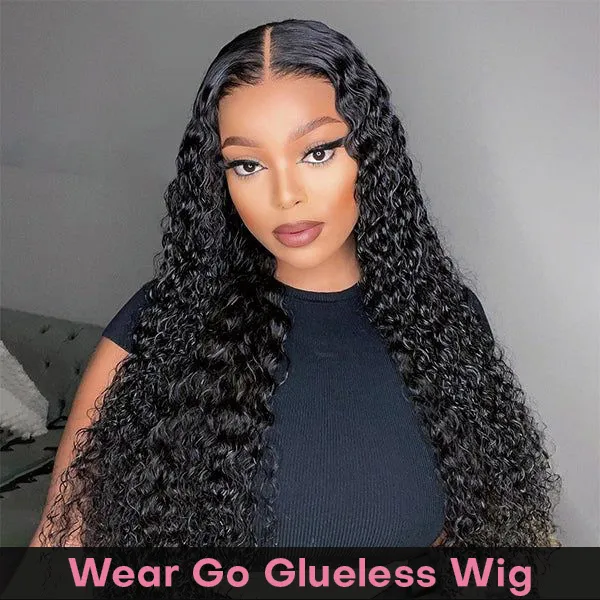 3. Wear Go Kinky Straight Glueless 6x4 HD Lace Wig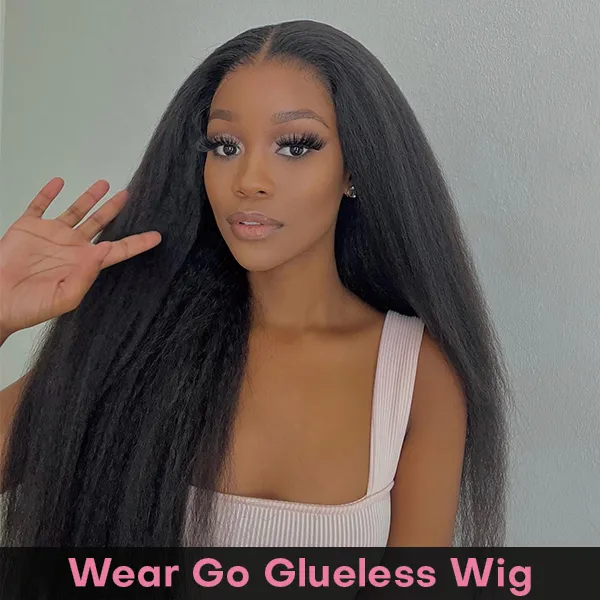 4. Wear Go Loose Deep Wave Glueless 6x4 HD Lace Wig
Final words
If you're struggling to decide what kind of wig to buy, go for human hair wig. It can guarantee the real wearing effect, and the price is affordable, is the most suitable wig type for cancer patients.
Comment