Why we choose glueless lace wig?
Apr 03,2023 | OhMyPretty
Of course, we chose the glueless lace wig because of its advantages. It doesn't require glue when we wear, has been pre-cut the excess lace, and has pre plucked natural hairline, making it very beginner friendly. This article has everything you ever wanted to know about glueless lace wig, so let's read on.
Contents
1.What is a glueless lace wig
2.Is it beginner friendly?
3.Are glueless wigs uncomfortable?
4.Do glueless wigs damage your hairline?
5.Final words
1.What is a glueless lace wig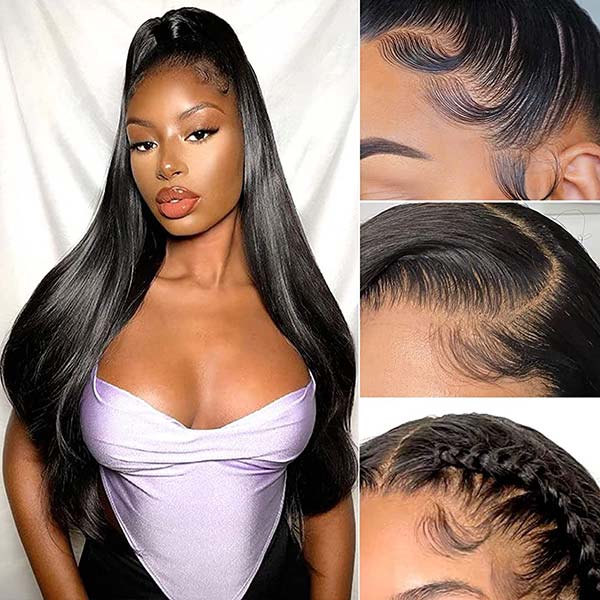 If you've ever worn a wig before, there's a stereotype that wigs are a hassle to wear. Glueless lace wig, on the other hand, are the easiest, most convenient and quickest to wear. The adhesion of this wig is very strong, don't worry about it suddenly slipping off. Glueless lace wig also has no extra lace, so you don't have to trim it yourself as you wear it. The hairline was treated to look like a human scalp, with natural baby hair. The lace part is HD Swiss lace, which is more invisible and realistic, and looks no different from your own hair. And the wig is made of breathable canvas, you won't feel stuffy when you wear it in summer. 100% real human natural hair, makes the wigs softer and silkier. And the biggest thing about it is that it's cheap. Glueless lace wig ensures the best quality at the same time and low price, has reached the highest cost performance, is our best choice.
2.Is it beginner friendly?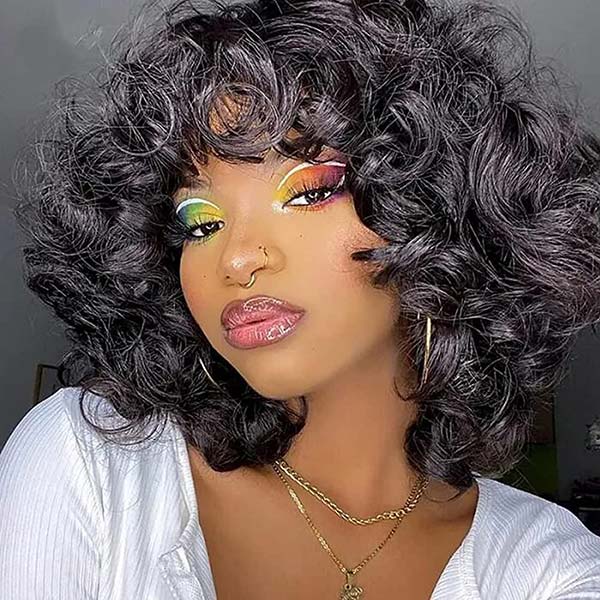 Additionally, the lace front of the wig is pre-cut, making it impossible to detect your hairline.The variety of wigs on the market is dizzying. For wig beginners, if you don't know about wigs, you'll have a difficult choice. Because you cannot better judge and choose, do not understand the characteristics of each wig and wear method. But you don't need to worry, for wig beginners, the best way to tackle this is to start with the simplest wig, such as a glueless lace wig, which I can make sure you can wear it in 30 seconds.
Once you're familiar with wigs, you can move on to other types of wigs. Moreover, glueless lace wig are the same as full lace wigs, lace closure wigs, or lace front wigs, which means they are also natural in appearance. The glueless lace wig is the simplest of all wigs and is the best choice for beginners.
3.Are glueless lace wigs uncomfortable?
Glueless lace wigs are comfortable and fit, unlike other lace wigs, which can feel tight and uncomfortable. The glueless lace wigs, which are made of breathable mesh fabric that allows air to flow freely. No lace part is made of breathable canvas and they come with elastic straps inside to make sure they fit your head circumference every time you wear them. With this wig, it doesn't fall off, it doesn't knot, it doesn't shed hair, and it's light, so it is comfortable to wear all day long.
4.Do glueless wigs damage your hairline?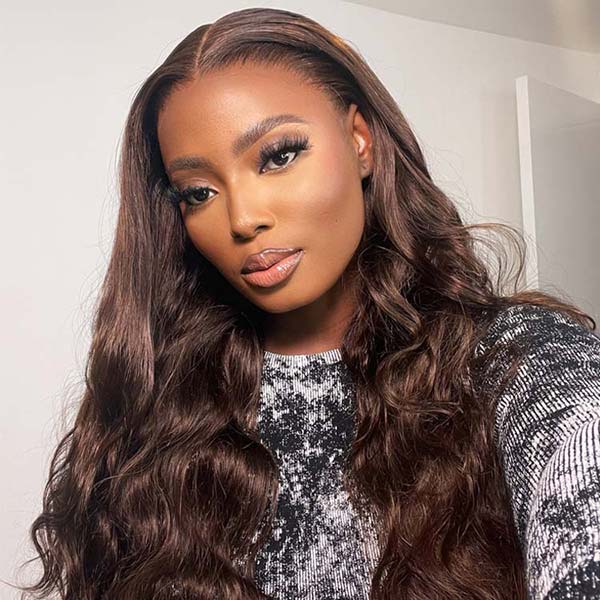 Receding hairlines are a growing concern for women. Stressful life, irregular work and rest, all cause us more or less some health problems. Most women have hair problems such as hair loss, receding hairline, alopecia, etc. As a result, some women begun to wear wigs to hide these problems. Because of the glue used on our scalp, the repeated use of glue wigs looks beautiful on the surface, but only makes the problem worse. The combination of irritating adhesives and tension on the hairline can cause extensive damage, leading to a receding hairline, which is a very common consequence.
Can you wear wigs every day?
This is a question we are often asked. The simple answer is, yes, if you care for your hair and scalp properly, it's fine to wear a wig every day. Know that your hair and skin cells grow whether or not you wear a wig or accessories like a hat or scarf. But only if you wear glueless lace wigs, which isn't chemically damaging to your scalp.
In contrast, the traditional wig itself is very heavy, apart from the weight of the hair itself, there are a lot of clips on the wig. In addition, glue needs to be used when wearing, so certain damage to hair health is inevitable. So, a glueless lace wig can be worn every day without any burden, without damaging the health of your hair, and gives you a fresh look.
Do wigs prevent hair growth?
No, wearing a wig doesn't prevent hair growth. However, if the hair under the wig is not properly protected, it can also cause damage to the hair and affect growth. So how can you protect your hair? Wear one of our glueless lace wig, which you can be sure won't do your hair any harm. Hair growth is a natural process, just like the grass on the lawn. As long as we do not impose irritant injury, it will not stop growing.
5.Final words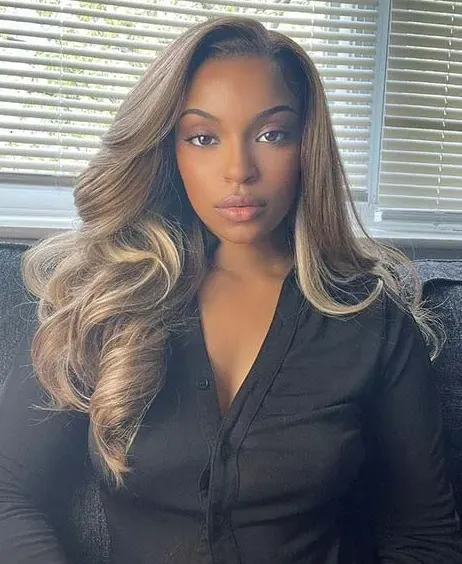 You know all about glueless lace wig by now? You can see why this wig is the most popular, and has become the first choice of most wig lovers. Glueless lace wig also come in a variety of styles. The variety to choose from is rich and varied, whether in color, texture, density, length, or anything else. Either way, you can get your favorite wig style.
A glueless lace wig is a wig that does not require glue or other adhesives to be installed and worn. Generally, it uses an adjustment strap to keep the wig on the head firmly. It has been pre-cut lace and has a pre plucked natural hairline. And our wigs are selected from high quality human natural hair, carefully treated and made to ensure the hair texture is the smoothest. Handmade to ensure 180% density, no glue is needed to avoid scalp damage, make the wigs full and glossy, cheap and healthy. Glueless lace wig are also one of the easiest and most convenient wigs to install. This is definitely very friendly for wig beginners.
Comment