Hairstyles with lace front wigs: 12 hairstyles that make you unique
Oct 14,2023 | OhMyPretty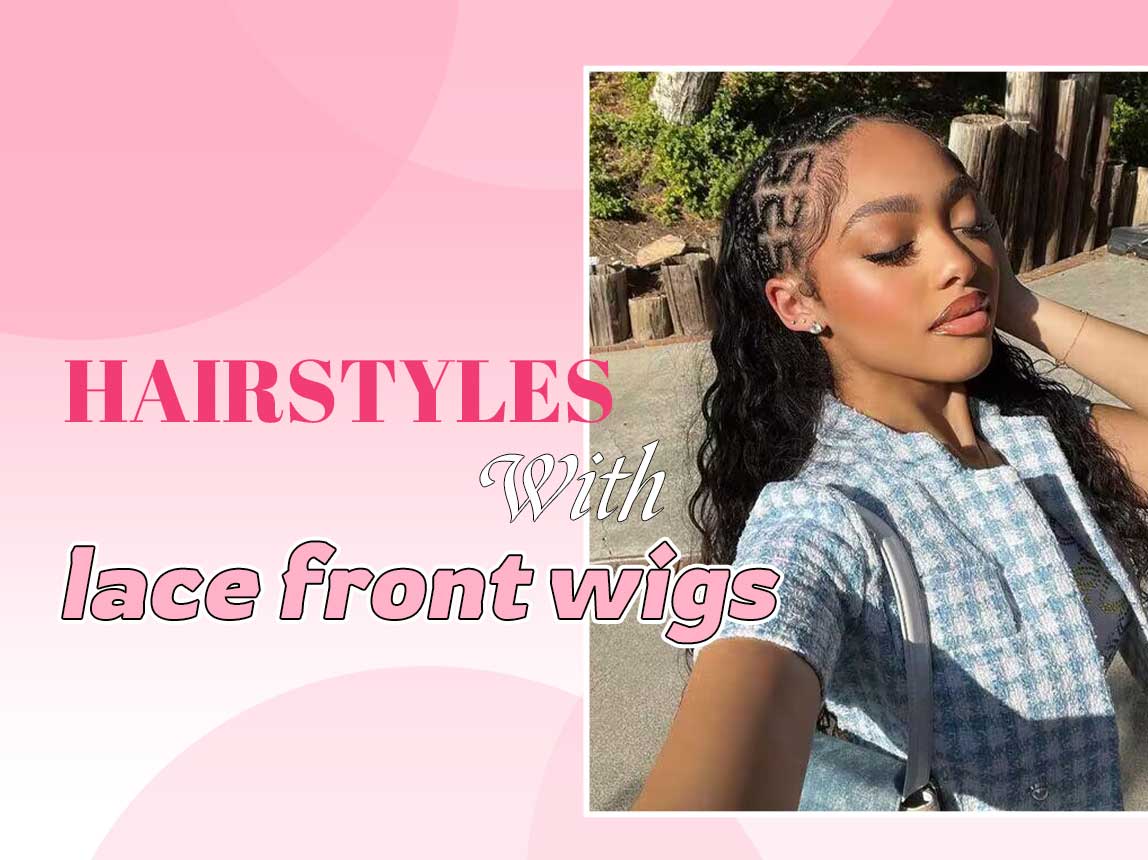 Lace front wig is a very convenient wig that you can use to create a variety of hairstyles. In this blog, we will show you 12 of the most popular hairstyles this year to help you create a unique hairstyle.
Hairstyles with lace front wigs: styling possibilities and limitations
Lace front wig hairstyles

possibilities
Lace frontal wig has been known for its variety of hairstyles because it has the largest area of lace, allowing you to create shapes without any obstacles by using this wig.
- Braid hairstyle: lace frontal wig Because it has the most natural hairline, you can show your forehead however you want without worrying about people seeing it.
- Low ponytail: A lace front wig is a wig that allows you to tie your hair. You can tie a low ponytail at the back of your head without any incompatibility.
- Free part: A lace frontal wig is a free part wig that you can use to create any parting you want. The limitation of a lace closure wig is that it can't do a side parting because it exposes the hairline, and a lace frontal wig doesn't have to worry about that.
- Perm and dye: Since the wig is made of high-quality human hair, you can perm the hair, dye the hair, and create any hairstyles with lace front wigs you want.
Hairstyles for lace front wigs

limitations
- High ponytail: This is the limitation of the lace frontal wig, it can't do a high ponytail, if you want a high ponytail, you have to use a 360-lace wig or a full lace wig, or a ponytail extension, and if you use a lace front wig it exposes a very unnatural hairline at the end.
-Updo: Like the high ponytail, the disadvantage of this wig is that it does not expose the hairline at the end of the head.
Hairstyles with lace front wigs
Front Lace Wig Hairstyles:

Long Side Part Curly Hair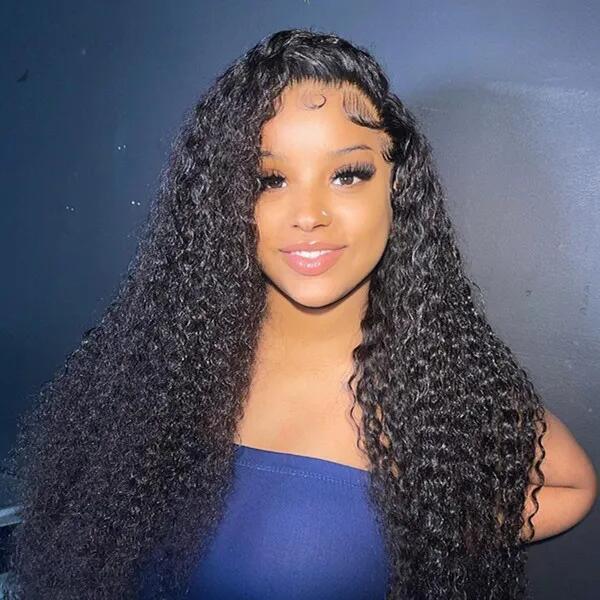 You can get this hairstyle with a kinky curly lace front wig. This style is characterized by long hair and a lot of volume. If you want to add volume to your hair, then kinky curly is definitely your choice, and the side part will make your look very elegant and unique.
Hairstyles With Lace Front Wigs:

Long Kinky Straight & Curly hairstyle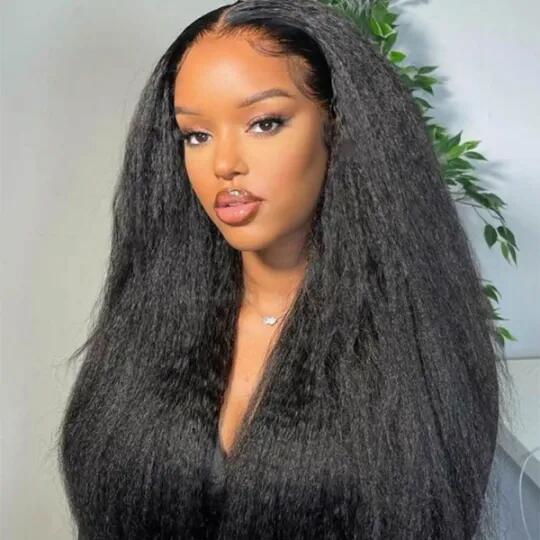 The Long Kinky Straight is always a very elegant look. Some people are not naturally suited to straight hair, because straight hair makes you look disgraceful and has very little volume. Kinky curly is the perfect solution to this problem. It gives you straight hair with full volume and is a hairstyle worth trying.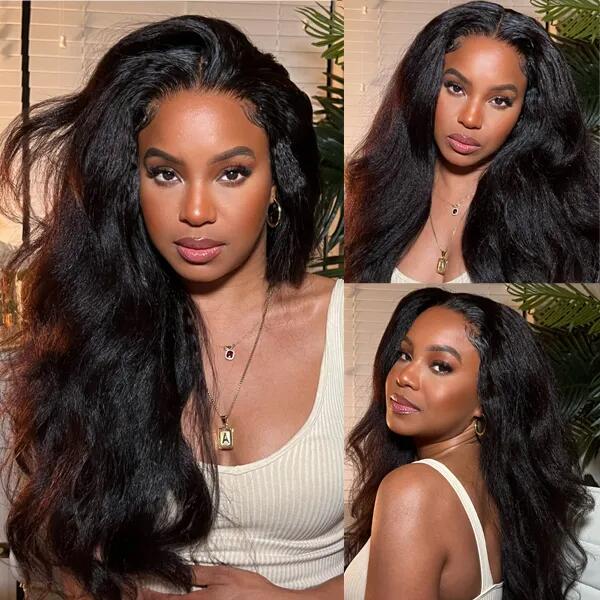 At the same time, it is also a variety of styles. You can use a curling iron to curl your hair yourself, this is a very unique style that very few people will do, this is a one-of-a-kind kinky straight curl.
Lace Front Wigs Hairstyles

: Long Straight Hairstyle with Easy Braid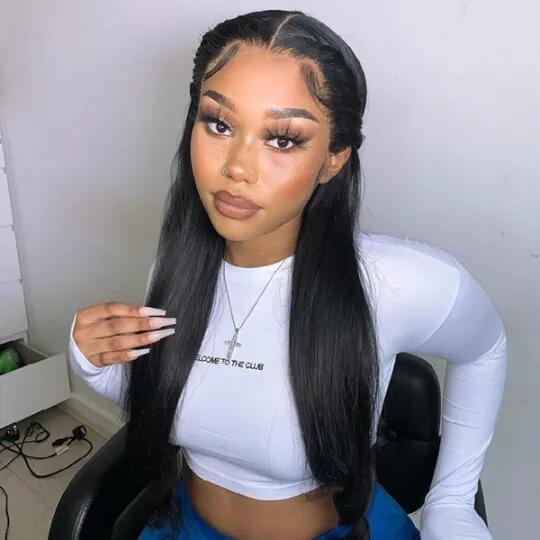 Long straight hair may be a little monotonous, you can add some simple small design in front of the forehead, will make the whole hair becomes different and has a design sense.
Lace Front Wigs Hairstyles

: Long Flowing Curly Hair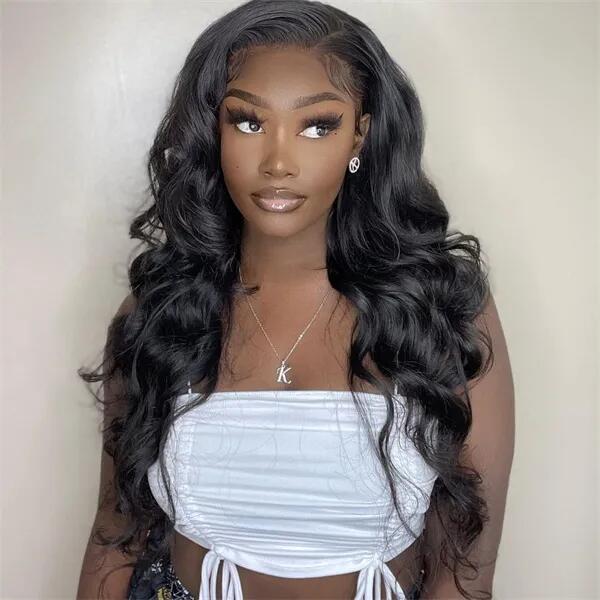 If you want to create this flowy look, opt for a body wave lace frontal wig, which has the largest and fluffiest curl.
Hairstyles With Lace Front Wigs:

Short Curly Bob Hairstyle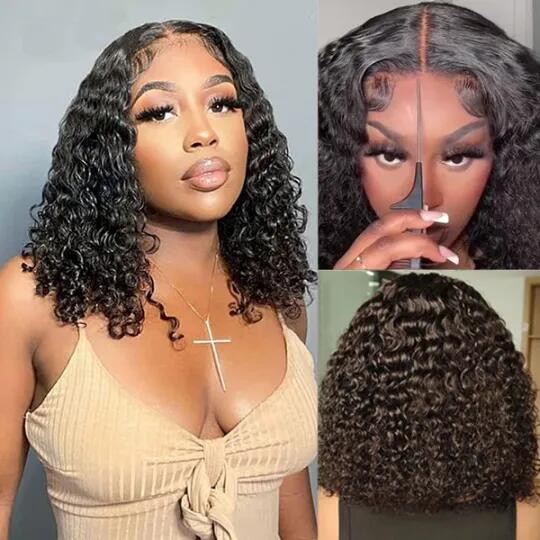 A short wavy Bob is a great way to enhance your look, and you can try this wig if you want to create rich auntie vibes.
Highlight Brown Straight Bob Hairstyle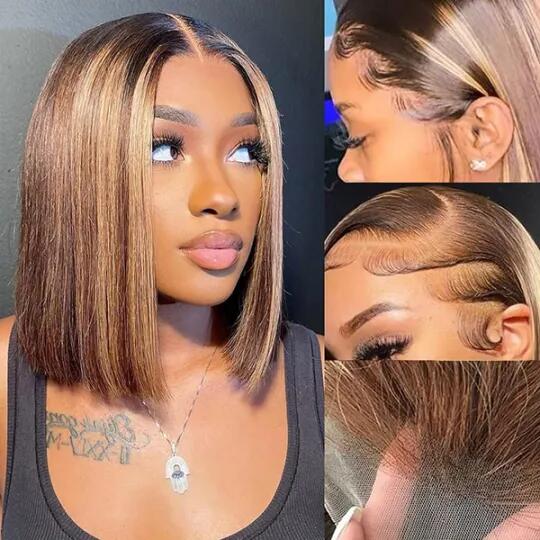 Long straight hair highlights are very popular this year, but you can skip most of them. A unique lace frontal wig is also worth trying.
A Volume Curly Burgundy Bob
This is a cute lace front hairstyles and there's nothing like a short bob to show off your volume, and if you're looking for an over-the-top wig, opt for a Bob with a Burgundy twist for unexpected results.
Blonde and black Skunk Stripe
Blonde and Skunk Stripe are great color combinations. Choose large areas of black with blonde hair as a highlight that won't be too dramatic and will add a lot of sparkle to your hairstyle.
Sexy Ginger Wave Hairstyle
This is a sexy and bright fall wig color that will make you stand out from the crowd and is undoubtedly the best wig for parties.
Short Curly Pixie Cut Bob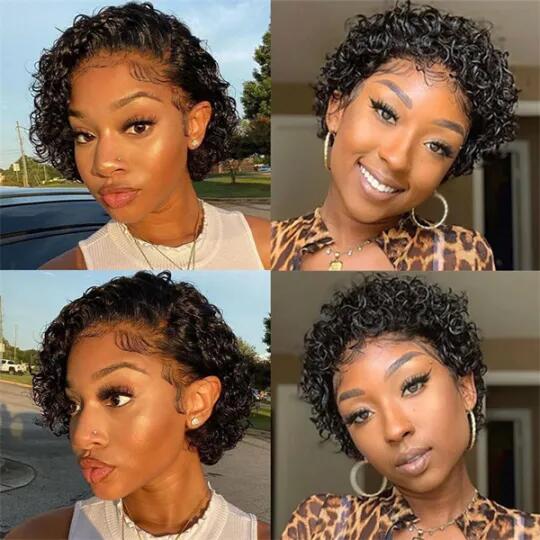 This wig can be said to be the shortest length of wigs, but also a very popular hairstyle this year, suitable for girls who like super short hair.
Honey Blonde Colored Straight Hair
Blonde hair is always the first choice for girls who love colored wigs, it is bright enough, sexy enough and glamorous. Honey blonde is a slightly darker color than 613 hair color and is also a super-hot color.
Red With Black Colored Skunk Stripe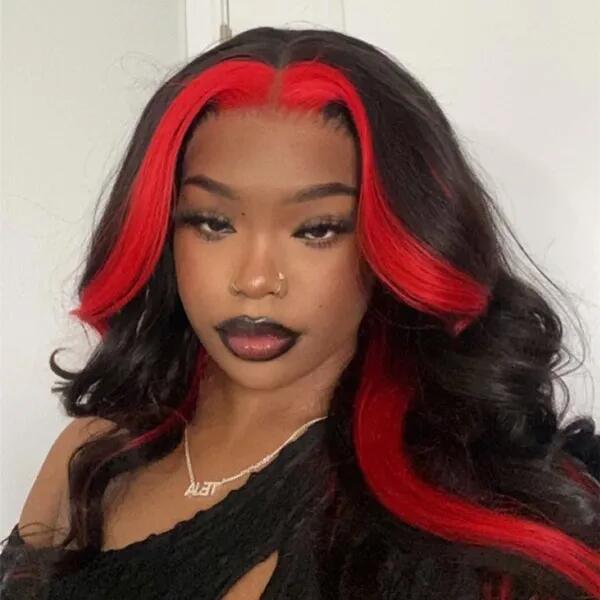 Halloween is coming soon, hurry up and prepare a colorful and funny Halloween wig in advance! If you think a red wig is too dramatic, this lace frontal wig combined with black and red can help create the perfect hairstyle.
What are the features of OhMyPretty lace frontal wig
- Large breathable lace: can make your hairstyle have more possibilities, plus the breathable lace, make you feel airy in anywhere and anytime.
- Durable & melted lace: can make you extend the wig lasting time and service time, and melted lace can let the hairline most invisible and natural.
- Pre-plucked hairline: can save your energy in the large extend.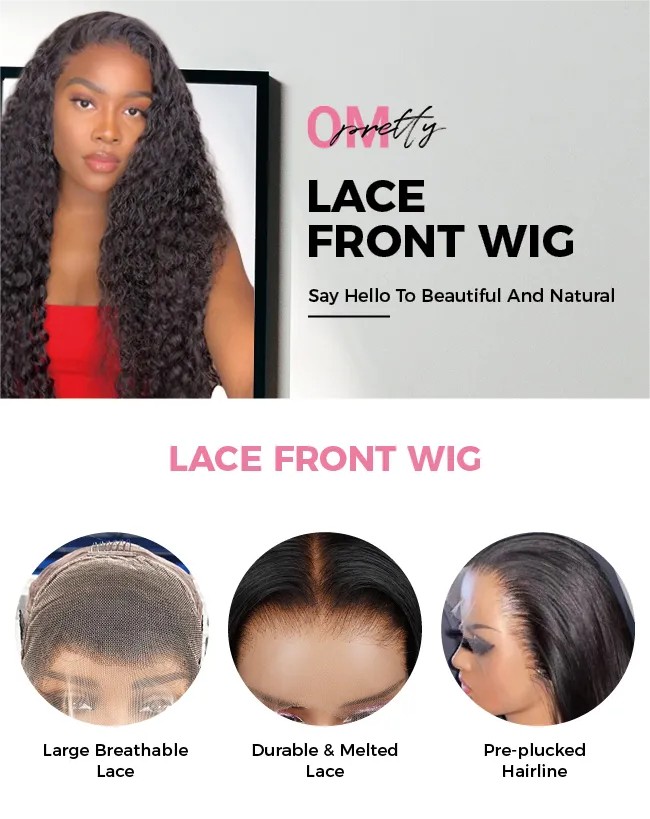 Why choose OhMyPretty lace frontal wig
large lace area can be a free part wig, to meet your changing needs
Flawless melt with scalp, the hair seems grow from your head.
Realistic hairline, slay your hair from the roots with undetectable lace.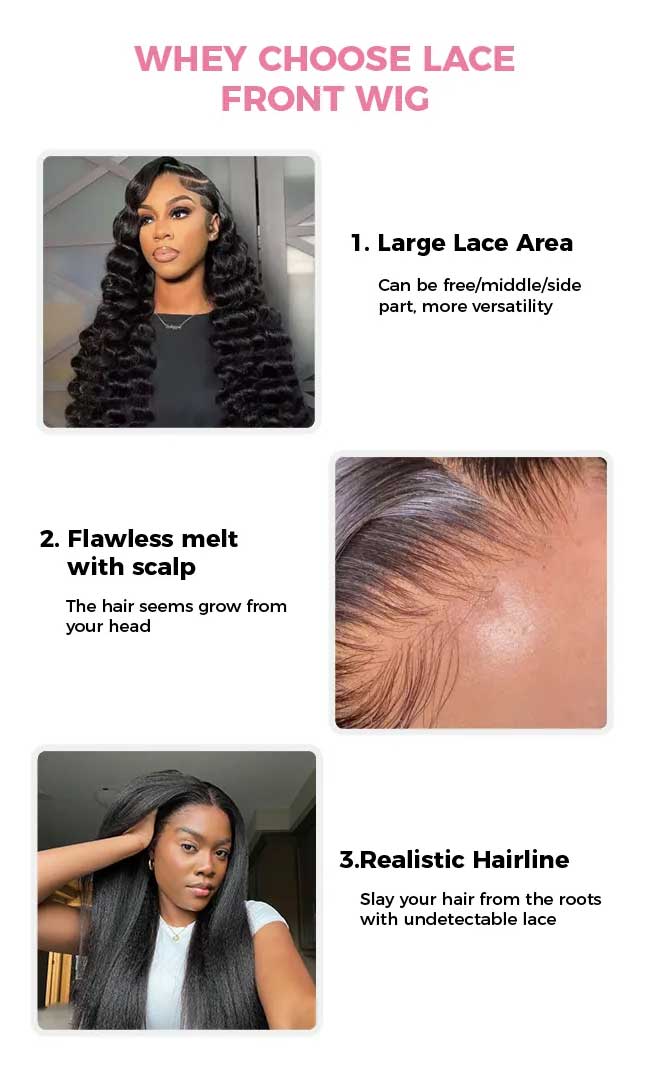 Frequently asked questions about hairstyles with lace front wigs
1.

Can you put your hair up with a lace front wig?
Natural hair covers the lace at the back for a more sophisticated look! If you don't have natural hair, don't worry. Attach the wig and tie a ponytail as usual. The lace at the neck blends into your skin for a seamless finish.
2. How long can you wear lace front wigs?
Experts generally agree that you should take a break after six weeks, but don't hesitate to take it sooner. In fact, some types of adhesive are only intended for short-term use. Therefore, the maximum wear time for a lace front wig depends in part on the type of adhesive used.
3. Do lace front wigs look fake?
Lace front wigs are a great option as they give the illusion of a natural hairline. Wigs are designed to look as natural as possible, allowing the hair in the wig to move freely and allowing you to choose the position of your hair, making it ideal for those who want to experiment with styling.
4. Do lace fronts damage your hair?
To determine whether a lace front wig will damage your hairline, it is important to consider how the wig is worn and how you care for the wig and natural hair. The answer to the question, "Can lace front wigs alone damage your hairline?" is no.
Final words
So those are the 12 hairstyles with lace front wigs. If you like the same hairstyle, act fast and choose a wig that suits you and then go get the wig hairstyle that suits you.
Reading recommendations
■ 613 Hair Meaning: is it a Good Choice?
Comment